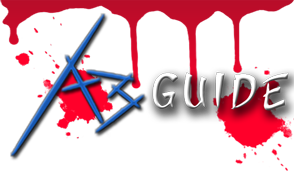 Launching the Game
We will be continuing with the launching of A3 Mania client and starting the game
Step 1
Run the A3.exe from Client folder of A3 Mania. If you have downloaded the updater please extract the files to a folder and name it A3 Mania and run the file A3.exe. Let the updater download all the required files.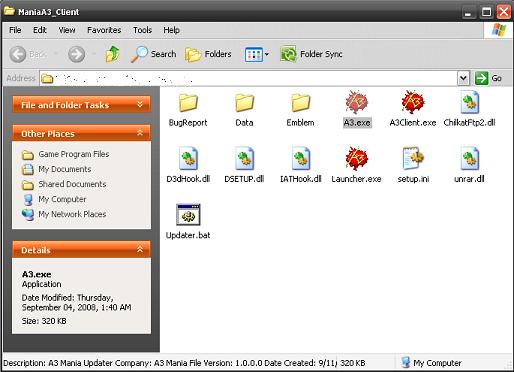 Step 2
The A3 Mania updater will update to the latest version of the game client (if any). Please wait for a moment while the updates are downloaded and installed.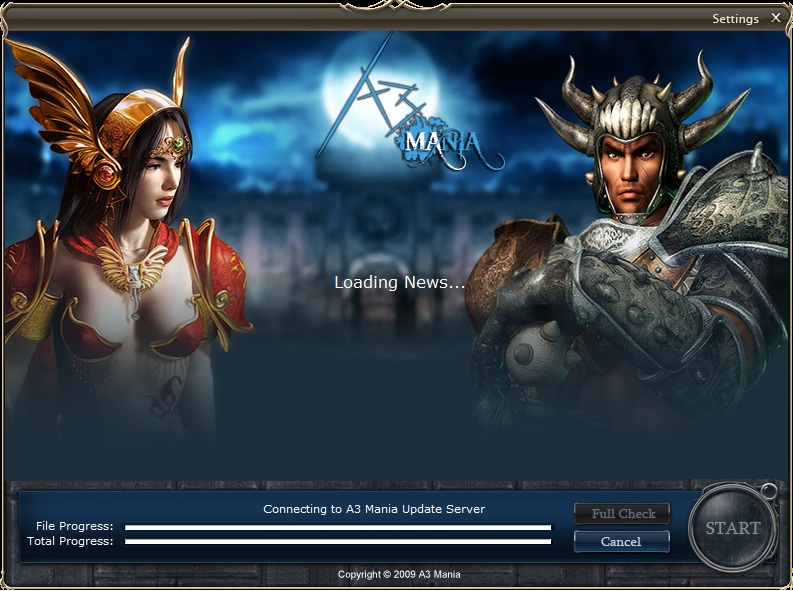 Step 3
When the Pre-Launch window opens. Click Start to Start the game client.
Settings Button - Takes you to Pre-launch game options.
Full Check Button - Checks the client for errors or corrupted files and redownloads them.
Step 4
In the settings window select the minimum most options if your machine just meets System Requirements. As discussed earlier, if you have a high end PC configuration you can put all options on high.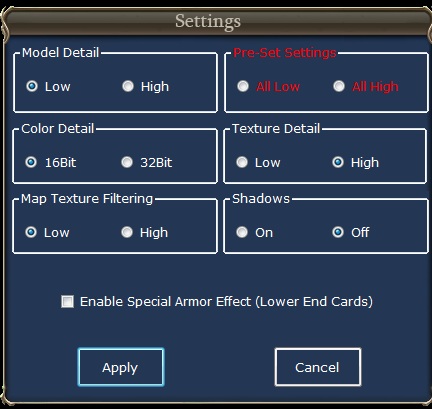 Step 5
During loading, the game may take a little longer to load on older machines. Once you reach the Login page, use your A3 (Mania) username and password. Then press OK.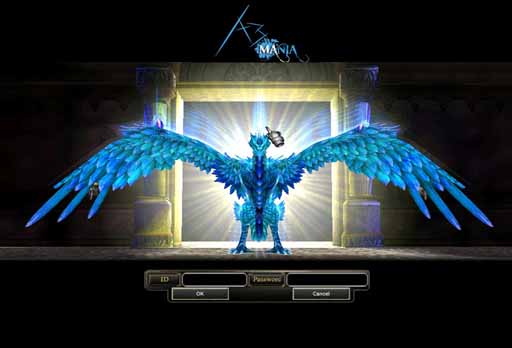 Step 6
Click on the server from the servers list to move to the next step.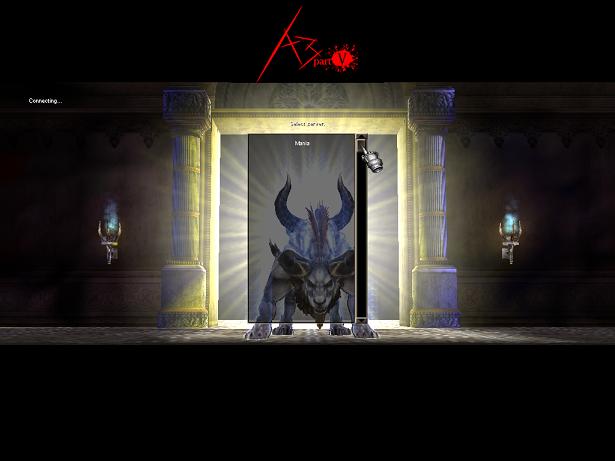 Step 7
Please note that New accounts will have no characters. To begin playing, the next step is to Create a New Character.